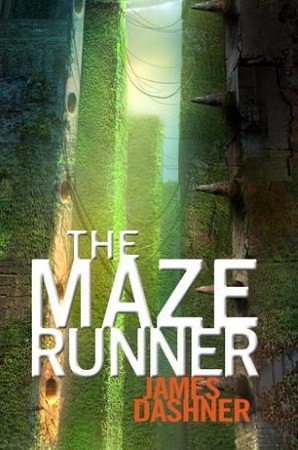 Title : The Maze Runner (#1)
Author :James Dashner
Publisher : Delacorte Press
Published : August 2010
Page : 375 pages
My Rating : 3/5
If you ain't scared, you ain't human.
When Thomas wakes up in the lift, the only thing he can remember is his name. He's surrounded by strangers—boys whose memories are also gone.
Nice to meet ya, shank. Welcome to the Glade.
Outside the towering stone walls that surround the Glade is a limitless, ever-changing maze. It's the only way out—and no one's ever made it through alive.
Everything is going to change.
Then a girl arrives. The first girl ever. And the message she delivers is terrifying.
Remember. Survive. Run.
Thought on This Book :
This book is so frustrating.
Both to read and to rate, for me.
The beginning pages were great. Everything's okay. I even ignored those weird slang they used. The premise was intriguing. I thought this would go smooth until the end.
Oh boy, how was I wrong….
First, main character who's supposed to have character, was just plainly bland. And he cried too often to my annoyance.I think Minho and Newt got more character than Thomas. Even Chuck. Thomas' character showed no development throughout the story (If there's any, it must be not so much).
Second, the writing style. Somehow the writing cannot hook me to keep reading the book. It's weird, to be honest. Too much glade's slang usage. The only thing that keep me glued to this book is the plot, although there're some gaps but it made me curious about the ending.
Pace is, okay, I guess? Not so neat, but I like how it's fast paced so it made me less bored when I was reading this book.
One thing more that I liked from this book is not too many romance. It's so, shonen (according to Japanese demographic), and I like it that way. Much cooler. No lovey dovey scene that made me want to slap the book to the wall. Maybe because the author is a man?
Overall it's an average book for me. I like the premise and plot but it's not that awesome. Some things made me go 'bleh' but the others are good in balance.
Cheers,
Ra